I am really excited to be able to share this post. These photo boxes have been a long time coming but they are finally here! They arrived a few weeks ago from the USA & are literally amazing. I delivered my first box of the year to Jane & Mark a few weeks ago & the feedback so far is that they LOVE it.
There is a choice of two finishes, Copper & Silver. Both are just as nice as each other. We have a more retro style house, a lot of wood, kind of mid century looking. I originally thought that we would want a Copper box in our house, but after taking photos of both the Copper & Silver boxes today I cant make my mind up. If I had to make a sweeping statement I would say if you like 'vintage' or 'retro' & your homes decor reflects this go for the Copper. If your home is more modern maybe then Silver is more your thing. I don't know! Anyway you get my point, Copper & Silver…
For inside the box I select 100 of your best photos & have them printed at a local lab in Birmingham. I only choose the best photographic paper for prints & that's not just a sales pitch, the expensive papers really do make a difference. They are sharper and the colour reproduction is more accurate. Not only that but they will also last for a LONG time. High quality archivable paper like this should last for ever.
The photos are wrapped in hand dyed Silk Ribbon, tied by my wife (I really suck at it lol). The ribbon isn't just for looks either. It's there for you to lift the photos out with.
I am really excited about this year of wedding's, not only for the weddings but also because I can't wait to make more of these photo boxes up. I already have clients that are almost as excited to receive their box as they are to actually have their wedding!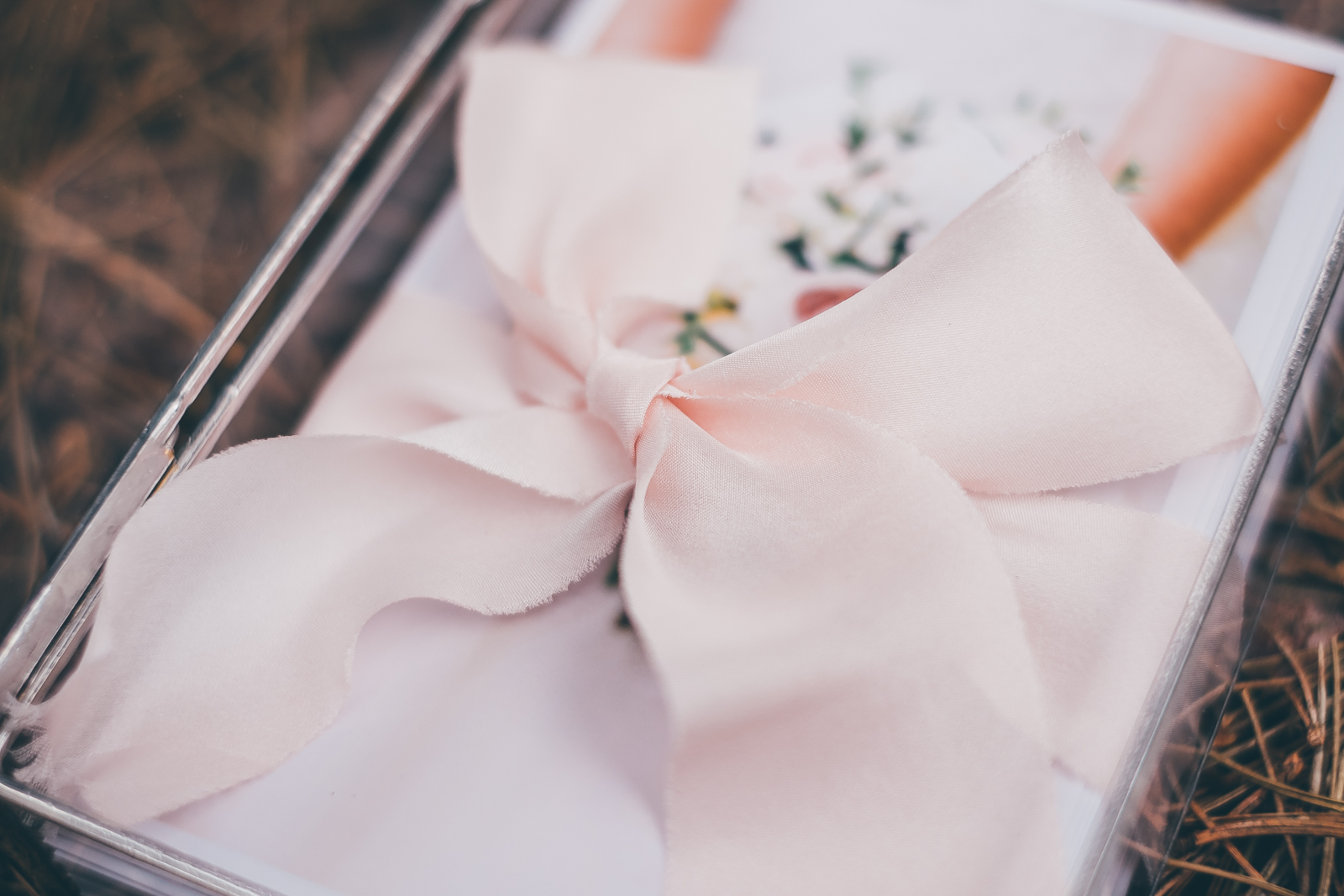 I am charging £130 per box which in my opinion is really reasonable. I am not trying to make a big profit on these boxes. I would rather sell them cheap & have all my brides have a box in their home. Lets be honest now, these boxes are so cute, every guests that comes into your home is going to see these boxes & fall in love with them. So I don't mind the free 'publicity' (wink wink).
I hope you have enjoyed reading & looking at these lovely boxes. I wish all my couples would have one. I am passionate about prints & this is the perfect way to keep prints. So much so that I have removed the photo albums off my prices page. I like albums too, but with the extra work I am going to be taking on soon (baby Smith) I just don't have the time & they are just too expensive.
Howard